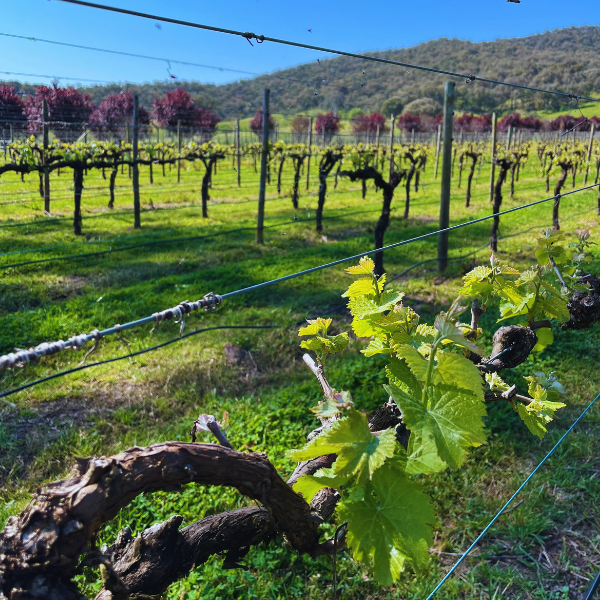 Springtime at Gapsted Estate
What a time of year – Springtime joie-de-vivre.

In the last week tiny fluffy leaves have begun unfurling in our Alpine Valleys vineyards – known as budburst. Budburst is an important part of the annual cycle occurring each Spring and heralds the beginning of a new growing season. It's very pretty and fills the Gapsted Estate team with excitement and anticipation of the vintage to come!

We keep records of key dates, including budburst, noting whether it's earlier or later than previous years, to help forecast critical dates like flowering, veraison and harvest. Many factors effect when budburst happens including the micro-climate of the site, aspect and soil type, choice of cultivar and rootstock. We have high hopes for the 2024 growing season and will keep you up to date with regular posts.
📸 Saperavi vines springing to life at Gapsted Estate.