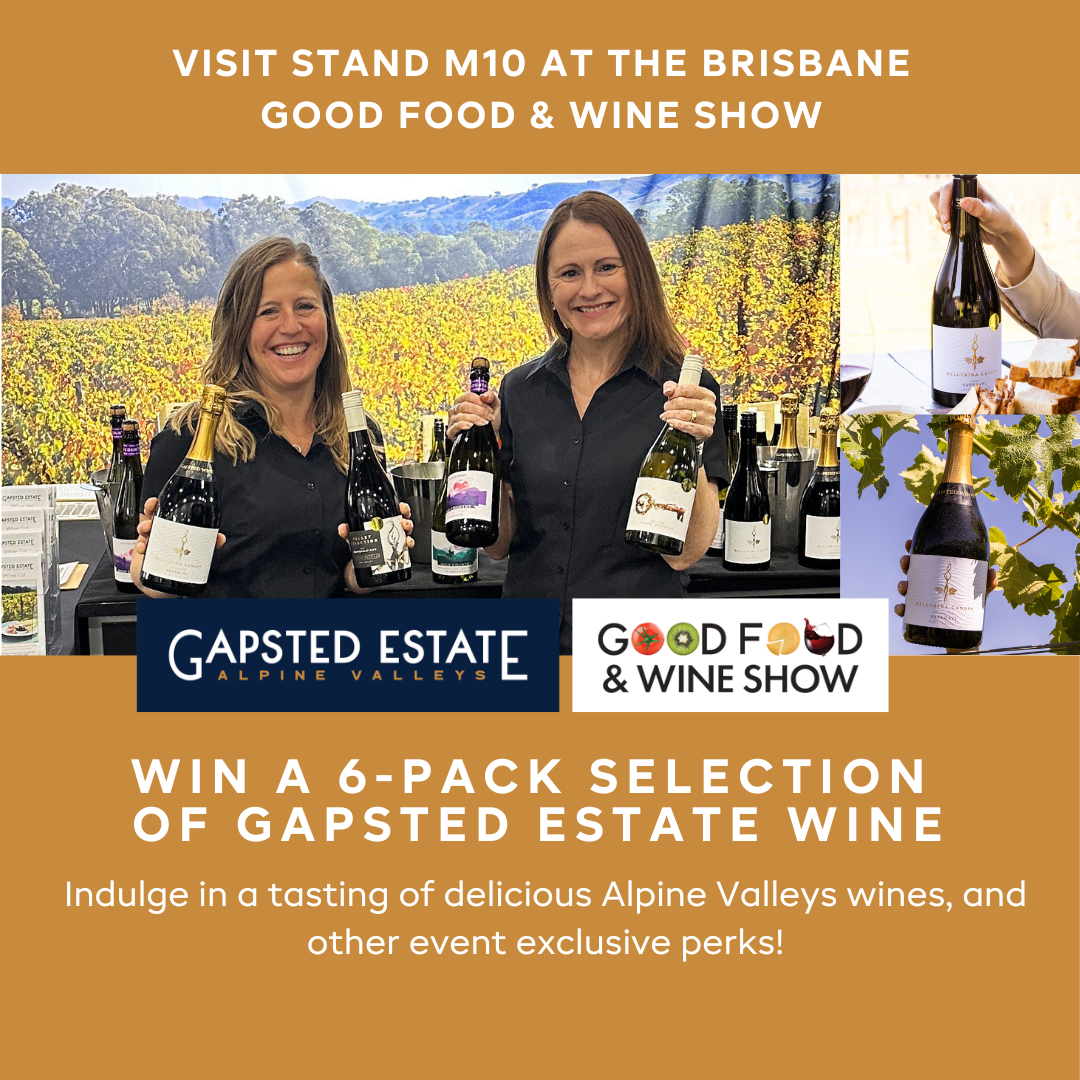 Gapsted Estate on tour in Brisbane
Calling all Brisbane wine lovers - come and try Gapsted Estate's latest releases at the Good Food & Wine Show.
It's the perfect day out to enjoy with friends, discovering everything food and wine and with hundreds of local and international exhibitors in one place you'll get the chance to sample new products, meet celebrity chefs, watch live demonstrations and most importantly taste and take home some amazing Gapsted Estate wines!
When?
27-29 October 2023
Where?
Good Food & Wine Show
Brisbane Convention & Exhibition Centre Come

Indulge in a tasting of delicious Alpine Valleys wine. PLUS enjoy exclusive event perks:
Get the chance to win a 6-pack selection of Gapsted Estate wine.
Receive a professional Italian stainless steel champagne stopper when you sign up as a Gold or Platinum member.
Be the 1st to try our delicious new labels.
Experience delicious wines, from beloved classics to emerging varieties like Saperavi, Sangiovese and Tempranillo.
Come and say hi to Louise & Rebecca at stand M10.