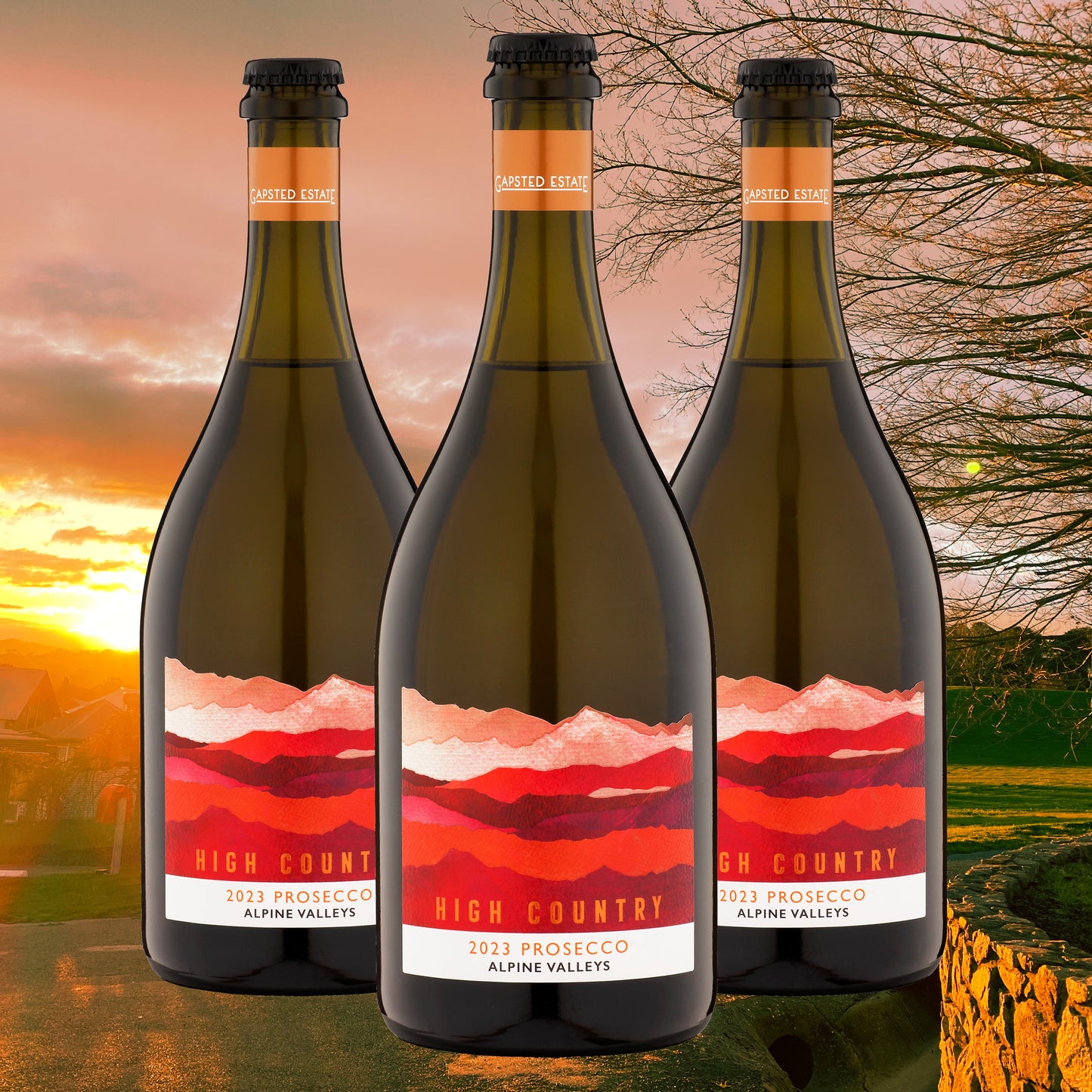 Halliday Spring Sparkling
Make sure you check out Gapsted Estate's High Country 2023 Prosecco in the Halliday Spring Sparkling feature online.
"This wine pours with an exuberant mousse and has a very fine stream of tiny bubbles flowing through it. Emanating from the glass are fragrant lily and elderflower notes followed by fresh cut bread, pear, apple and lemon sherbet aromatics. The palate unfolds with delicious red and green apple, pear and melon fruits tinged with subtle nuances of citrus and bread characters adding layers of complexity. A balanced and crisp finish with depth of flavour and amazing length." - Halliday Wine Companion website
Follow this link to hear Winemaker Greg Bennett's thoughts on the High Country 2023 Prosecco being the perfect welcome to Spring celebration drink -https://winecompanion.com.au/articles/wine-lists/sparkling-wines-for-spring
Gapsted Wine Club members - your exclusive member discount applies to our High Country 2023 Prosecco. Don't forget to log in!
Not a member? Join today for FREE and save up to 25% on full priced wine and receive free delivery within Australia (ex. WA and NT) when you purchase 6 or more bottles. Find out more here.